NOAA's Climate Prediction Center publishes an analysis of 2014 global ocean temperature data
NOAA's Climate Prediction Center published its analysis of global ocean temperature data for 2014.
As 2014 was proclaimed the warmest year on record for surface ocean temperatures since 1880, this collection of data shows different trends in sea surface temperatures, with the possibility to compare it to previous years.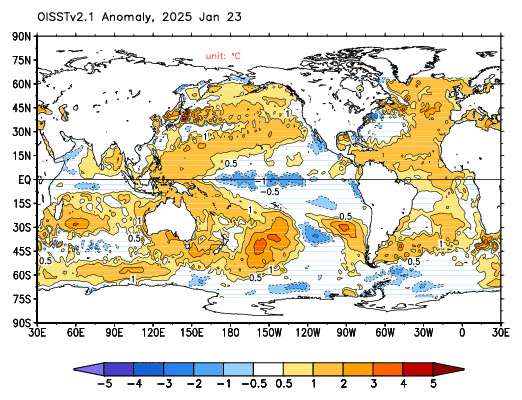 The findings show that the Pacific and Indian basins had the 2nd and 3rd warmest years since 1982 while the Atlantic was also found to be warmer than usual, especially in the northern and southwestern areas.